I can't begin to say how excited I am to be competing in the site fights! I've been looking around their site and it just looks huge with wonderful things to explore...

I am now in the semi-final level in the team! :-) THANK YOU to everyone who votes! Please vote for this site! Also, I just want to wish GOOD LUCK to all of those competing in the fights!

VOTE FOR ME!


If you like this site, please vote for me! Remember, only one vote per IP, not per e-mail! Thanks for your support!
ADOPTIONS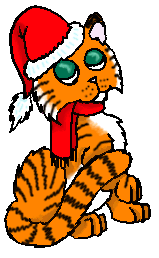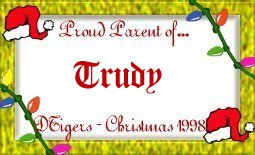 Click on the certificates to do some adopting of your own! :-)
SPIRIT STICKS

Thanks! :-)
GIFTS
Thanks! :-)

Thanks! :-)

Thanks! :-)
GO TIGERS!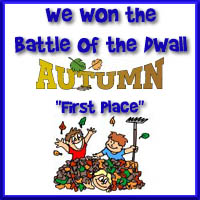 AWARDS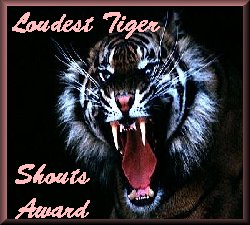 I received this for a shout I posted this past week.
Note: I am very new at the site fights and site fight spirit page making. If I'm doing anything wrong, or you have any suggestions, E-me