Amm's Few and Beloved Scann-ed Pic-tures
'Ello and good morrow/eve/day, all my loverly ladies and lords. Before we begin, some of you may ask why the $%#@ I just didn't show you pictures in person instead of sending you to a website. My answer:
Now, to move on to the photos. First up, to show Amm's true pathetic-ness: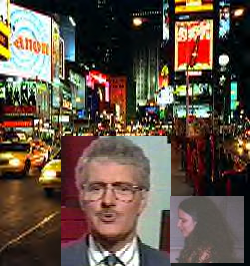 What can I say, I had too much time on my hands and a bad paint program. But doesn't Alex look good, all ready to pucker up with the distorted Amm head on Times Square? Moving on...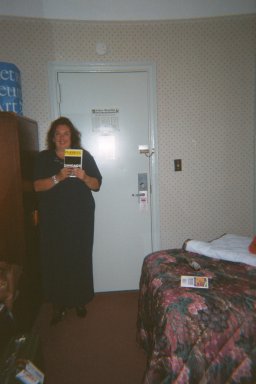 This is of the hotel in the NYC vacation. My lovely Aunt and I decided to take pictures of us with a playbill. I took hers wonderfully, and she got her demmed thumb in mine. But doesn't her smile just scream: "Touch this Playbill and die!" Moving on to more NYC fun..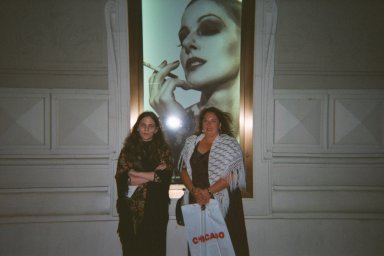 We have been told many times it looks like we are posing in front of a cigar ad. Contrary to this belief, it is really and truly the Ruthie Henshall poster outside of the Shubert that was playing Chicago. This was our first theatrical excursion, and also the only one we took a picture momento of, even though we promised we'd take one at every theatre. The best NYC fun up next...

Amm meets Ruthie and has photo proof of this event! Even though I look terrible in the photo, ask me if I care, I'm with the English-theat-ah-godess! This concludes the NYC portion of this evening. And finally...
IN MEMORY OF THE KING, SNUGGLES THE CAT...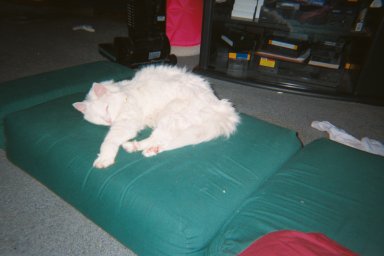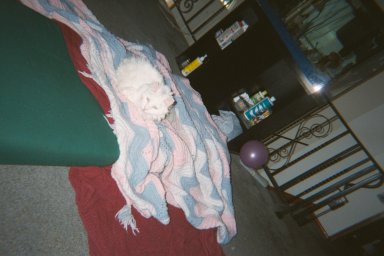 Wasn't he the sweetest and bestest thing around?? *sigh*
I'll e-mail all of you when I get more pictures finally scanned. Follies pictures, among other things. Oh, the excitement.